Dangerous Removals | Stump Grinding | Bulk Mulch Fertilizer & Feeding | Dirt, Rock & Sod Projects
Under Brushing & Mulching | Pre-sale Property "Makeovers" | Tree PLanting & Delivery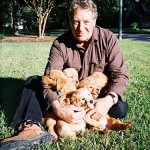 With 15+ years of F.E.M.A. storm experience behind us, we knew how to handle the overwhelming problems our customer's were facing in the aftermath of Hurricane Ike. We immediately dispatched 2 large cranes to help my April Sound neighbors with their most dangerous tree problems while a second crew cleared the streets for emergency vehicles and law enforcement.
With two secretaries on land lines taking 50+ calls per day, our 3 crews gave our regular customers priority service communicating with hand held radios since cell phone service was non-existent.
Although Ike is long gone, you need to remember how high winds can create havoc with compromised or vulnerable large trees. After all, your substantial real estate investment includes your beautiful trees and plantings. As well as your insured structures.
Each customer automatically receives a free inspection of their trees for borers, pine bark beetles, general health and vigor. Expect a free detailed written estimate for your project, along with a certificate of our insurance and of course a big smile!
Looking forward to meeting you personally,
Dale W. Harvey, Jr.
I've had these guys do some work for us at 2 different houses and both times they were professional and did the job as it was promised. At the old house I had another company do almost the same work but charge almost 3 times the amount. Good people, good price.
Kent Deusinger
Everything people are saying about Dale and his tree service company are completely true. His company did a great job trimming and removing a small dead tree for me . His pricing is reasonable. I have a call into him to remove another dead tree and more tree trimming.
Kristin Dunn
We found The Landscaper a pleasure to work with. The staff was friendly, hard working and completed the projects within the time agreed upon. Our own ideas were very carefully listened to and reflected in the design
We recently had an opportunity to have this tree company come to our house to remove some trees and complete some trimming. They were professional, completed the job timely and did a thorough clean up. We have used several companies in the past but have had problems with them. With Ranch and Home Tree Service we would utilize their services again and would recommend them as well.
R & J Williams
Dale Harvey and his crew came to our property today and took down a 70' oak tree that had died right in the middle of our back deck. The skill with which they executed the work was superior and the efficiency of the crew like none I have ever seen. I only wish I could get that level of efficiency out of my own staff at work! Our yard looks gorgeous, and after the severe storm we experienced over the weekend, it was a great sense of relief. My compliments and extreme gratitude to Dale and his crew. Te climber was truly sa master. I will recommend this service to everyone I know. Best Regards,
Vicki Holder
We just bought a house in Conroe early May, 2012. The lot has a lot of trees which really appealed to us. But,the house inspector strongly recommended the removal of two trees that were extremely close to the house, endangering the foundation, not to mention a problem if a storm came through and blew them over. Having not ever had this kind of work done before, I didn't know what to expect or how much it would cost. I called 5 tree services trying to get at least 3 estimates. Of the 5, 1 did not do work in our area, 1 did not return my call, 1 returned my call but didn't show for the estimate, 2 came and gave estimates. Ranch and Home Tree Service gave a very fair price, beating the other estimate by several hundred dollars. When I called them to schedule, they got me in very quickly. The removal job was fast, efficient, and careful. All the workers stayed on task and got the job done without damaging my other plants around the trees. The cleanup was great, and my one concern was addressed to my complete satisfaction. Dale Harvey is knowledgeable about trees, and gave me some great insight on how to care for the other trees on my property that were neglected and suffered through the drought last year (and likely this year as well). Thank you for your professional service. If we need future tree work, we will call Ranch and Home Tree Service.
Ranch Admin
Dale Harvey and his crew from Ranch & Home tree service came to my home to remove 10 dead trees that were very difficult to remove because they were not only 50 years old, very tall, but also were sitting on or near my properity line. Three of my neighbors had fences that were in range of these trees plus one boat that could not be moved. Dale gave me copies of his insurance and assured me his crews would not have a problem with these trees. His crews showed up on time and went to work in a very confident mannor. Half way through the tree removal I could tell I had made the right decision to hire this company. And at completion I still felt the same. The workmanship is excellent, communication with the customer is excellent, cleanup during and after the job is excellent, and Dale followed up at the close of the job to make sure I was pleased with their service. Needless to say, I highly reccommend this tree company.
Ranch Admin
I highly recommend Ranch and Home Tree Service. I just had ten very large hardwood trees removed on my rental property in The Woodlands which succumbed to the devastating drought. This was my first experience with Stuart & Dale Harvey, their crew did a phenomenal job and left the job site in immaculate condition. I cannot say enough about their professionalism, outstanding crew of ten men and very reasonable price.
Bill Braden
During the last two years Rand and Home Tree Service has completed under brushing, tree removal and tractor mowing on our property. Mr. Harvey has recently completed an outdoor riding arena for my wife. His attention to details makes the project successful. I highly recommend Mr. Dale Harvey.
Ranch Admin
Ranch & Home Tree Service groomed our business property after the builder and landscaper left a mess for us. They completed the work quickly without interruptions to our business. We were very pleased.
Ranch Admin
I have had the pleasure of working with Dale Harvey and his fantastic crew over the last several weeks. My husband and I have taken over caring for a dear, elderly family friend. We took on the huge task of caring for their home and getting it ready to place on the market. Our friends were unable, for the last few years, to maintain their landscape, trees, etc. One of my husband's co-workers recommended Dale Harvey and spoke very highly of his work. This has been a very emotional and trying task for us. We live in Kingwood, have four children and are taking care of a home in Conroe; not to mention visiting with our friend in the hospital on a daily basis. Dale is always on the job as scheduled. He thinks ahead for me (which I really need these days!!!) He is knowledgeable, patient and very organized. He reviews all invoices very carefully and is very clear as to the costs, details involved in the work etc. I would highly recommend Dale and his crew. He continues to do work for us as ours was a very large project. He is a pleasure to work with and we feel very fortunate to have found him!
Ranch Admin
My wife Jo Anna and I would like to complement Dale Harvey and Ranch and Home Tree Service on the great work he has done at our home here in April Sound. Dale and his company have done two projects for us and the work that was done was excellent. The first project was the removal of trees and landscaping an overgrown section of our property Dale's men removed twenty- eight trees and then landscaped the land after the trees were removed. Dale's men removed all remaining brush and undergrowth, brought in loads of top soil and sodded the area. He even watered the new grass for us when we were not at home, and then came back and fertilized the grass. Now what once was an overgrown section on our lawn looks like a park or golf course. The second project that Dale and his company did was to build a brick patio next to our deck. Dale's men came in and dug out the area for the patio and then poured a cement pad using rebar as a base for the brick that would be used to build the patio. Dale used antique brick with a matching mortar to make a beautiful circular patio where we will have a fire pit and sitting area. While the cement was curing Dale's men brought in mulch and spread it in all of the flowerbeds around the house without charge. Dale and his company do excellent work. We are highly pleased with the work that has been done on both projects. Anyone who needs tree and landscaping done on their property will find that Dale Harvey and Ranch and Home Tree Service do wonderful work that will add beauty to their home and surrounding property.
Ranch Admin