Ranch

& Home Tree Service

Welcome Aboard,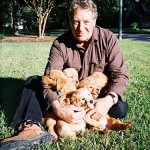 With 15+ years of F.E.M.A. storm experience behind us, we knew how to handle the overwhelming problems our customer's were facing in the aftermath of Hurricane Ike.
We immediately dispatched 2 large cranes to help my April Sound neighbors with their most dangerous tree problems while a second crew cleared the streets for emergency vehicles and law enforcement.
With two secretaries on land lines taking 50+ calls per day, our 3 crews gave our regular customers priority service communicating with hand held radios since cell phone service was non-existent.
Although Ike is long gone, you need to remember how high winds can create havoc with compromised or vulnerable large trees. After all, your substantial real estate investment includes your beautiful trees and plantings. As well as your insured structures.
Each customer automatically receives a free inspection of their trees for borers, pine bark beetles, general health and vigor. Expect a free detailed written estimate for your project, along with a certificate of our insurance and of course a big smile!
Looking forward to meeting you personally,
Dale W. Harvey, Jr.